Memon Medical Institute Hospital
Operational Since 2010
Near Safoora Chowrangi Karachi
Welcome to Memon Medical Institute Hospital
Providing World Class Healthcare since 2010
Memon Medical Institute Hospital (MMI Hospital) is a tertiary care hospital with state-of-the-art infrastructure that is designed according to the international standards. It is a not for profit, 100% donor funded project that aims to serve the people regardless of their caste, creed, color, religion or ability to pay. The hospital has a covered area of 320, 000 sq. ft, centrally air conditioned with own power generation facility.
Appeal for Zakat, Sadqa & Donations
MMI Hospital has been serving thousands of patients through your Zakat and Sadqa funds over the last few years. In 2021 alone, among other achievements, MMI served over 60,000 patients through it's Zakat fund, setup 50 free medical camps in Karachi, conducted 400+ free knee replacement surgeries in adults and 20+ free cochlear implant surgeries (to restore hearing) in kids and did 100 free OPD's everyday.

We plan to continue and grow on this trend also and invite you to join us in our mission to provide quality and affordable healthcare to the community by donating your Zakat and Sadqa.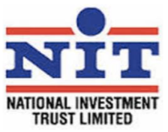 Corporates can display their logo by contributing Rs. 1.2 Million for a year.
What They Say About MMI Hospital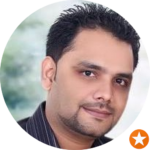 Excellent Hospital way better than any other hospital in Pakistan. Neat and Clean and their services and stuff behavior is excellent and most importantly their rates are nominal as compared with other hospitals
Best private hospital in this area. This hospital has provided with all the modern facilities of diagnostic and treatment of the patients. Professional doctors and 24 hours emergency services are available. Quran classes online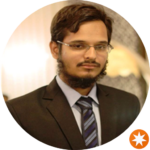 Memon Medical Institute one of the largest project in Karachi. MMIH is a 332 bed tertiary care hospital project with state-of-the-art infrastructure that is designed according to the international standards.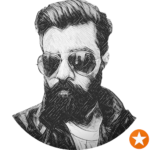 Excellent patient care. Highly recommended. All doctors are very polite and very gentle and kind. The nursing staff are caring and respectful. lamb vs sheep

I found this is one of the best hospitals in Karachi. This is a big hospital with very economical rates. Staff is well trained, departments are well equipped. Doctors are also experienced.

Memon Medical Institute Hospital also known as MMI Hospital is equipped with fine professionals in their fields and the hospital is situated near Safora roundabout with merely a distance of 5 minutes.
benefits of surah Muzammil
Subscribe to Our Newsletter