Charity is what builds up a stronger society. Your donation will help elevate the lives of many people who need quality care and treatment. Memon Medical Institute Hospital, Karachi has been striving hard every day to help the needy by giving them effective healthcare services. Your generosity will help us achieve our goal to serve thousands awaiting to receive quality health care, free of cost. Be a part and contribute towards our tremendous efforts to provide quality treatment to the needy by giving your Zakat, Sadqa, and Donation. Open your heart and support us. Let's save patients' lives and get endless sincere prayers.
You can Donate through a Credit/Debit Card online or make a bank transfer/IBFT to any of our bank accounts.
Donate Via Credit/Debit Card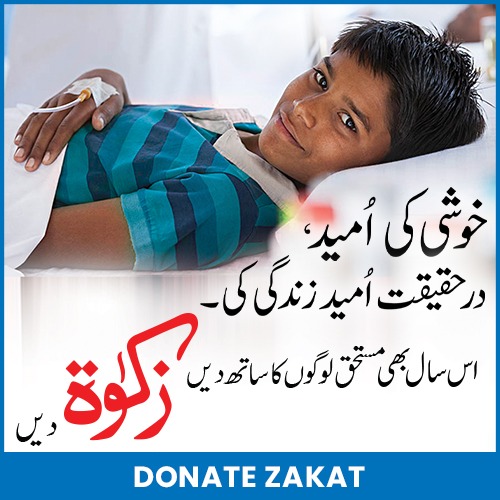 Zakat
From Rs. 100
Over 50,000 patients get free treatment at MMI who are eligible for Zakat. Your Zakat is spent in accordance with the principals of Islam as defined in instructions of Shariah. Donate generously so we can serve the patients who cannot afford.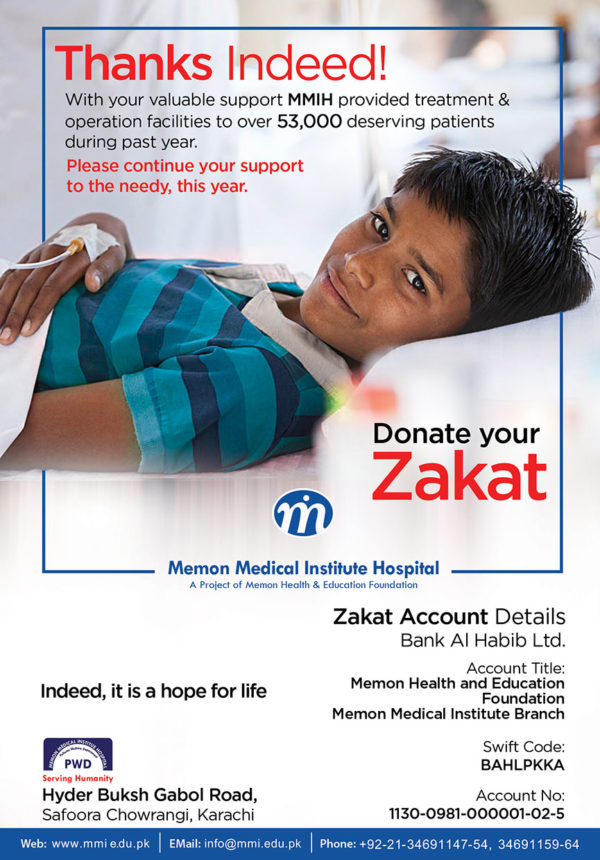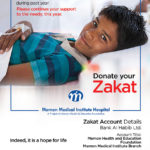 Zakat
Minimun Donation: ₨100.00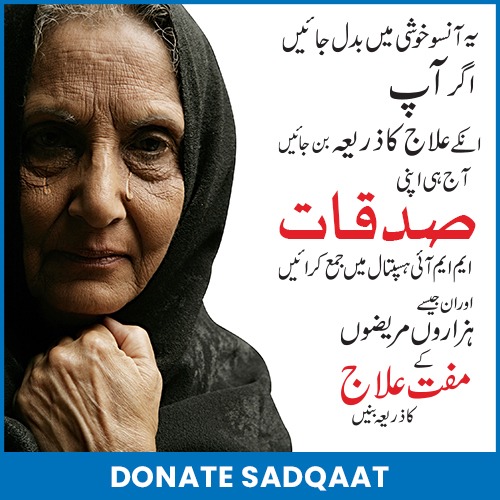 Sadqa
From Rs. 100
Your Sadqa will help us in providing health care services to thousands of deserving families and individuals in the community. Help us in our mission for quality health care services for all by donating your Sadqa.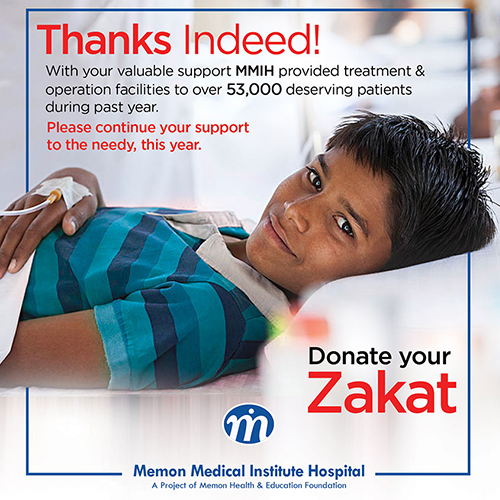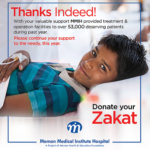 Sadqa
Minimun Donation: ₨100.00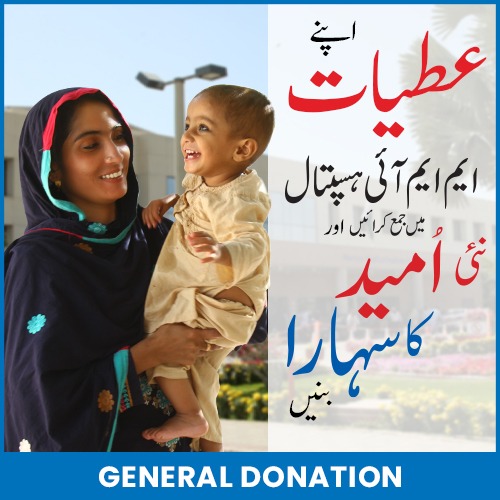 General Donation
From Rs. 100
Your General Donation allows us to build infrastructure and get the latest technologies to provide the best health care services to the community. Donate and help us to provide affordable and quality health care for all.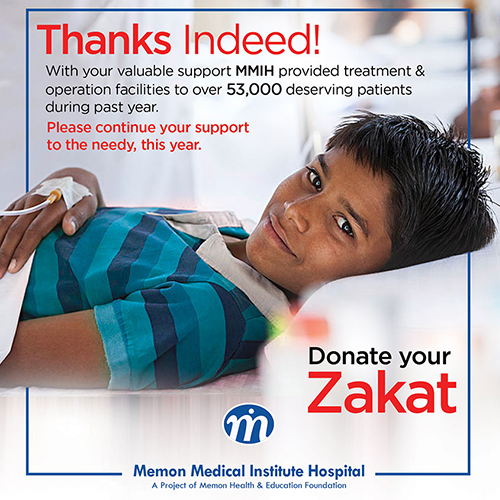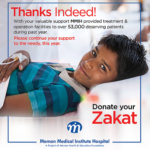 General Donation
Minimun Donation: ₨100.00
Donate Via Bank Transfer/IBFT
You can make your donations for Zakat, Sadqa and General Donation through bank transfer/IBFT by directly transferring to our respective bank accounts. Please click on the button below to get further instructions.
Memon Medical Institute Hospital (MMI) is a project of Memon Health and Education Foundation (MHEF). MHEF is registered as Society under the Societies Registration Act, 1860 on 28th May 2002. MHEF has tax exemptions under the Income Tax Ordinance 2001.
Registration KAR No.- 0082 of 2002
National Tax No. – 1414406
PCP Number – PCP-2018/601