DERMATOLOGIST/ SKIN SPECIALIST
The dermatologists at MMIH offer a full range of services for patients with skin disorders. Patients are seen for common conditions such as acne, eczema, dermatitis, psoriasis, rosacea, hair loss, warts, actinic keratoses, and common skin infections, as well as for more complex disorders, including vitiligo, genetic diseases that affect the skin, dermatological manifestations of systemic illnesses, and skin cancer.
Weekly Available Specialist
Part Time
Dr. Mariam M. Sharif
DERMATOLOGIST/ SKIN SPECIALIST
Timings
05:00 pm to 06:30 pm (Mon,Tue,Thu,Sat)

Book Appointment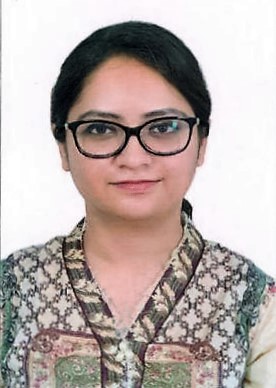 Dr. Sana Siddiqui
DERMATOLOGIST/ SKIN SPECIALIST
Degree
FCPS, SCE Derm (UK)
Timings
03:00 pm to 05:00 pm (Mon,Wed,Fri)

Profile
Dr Sana Siddiqui is an experienced Consultant dermatologist. Her qualifications include MBBS (Dow), FCPS (Dermatology), and SCE Derm (UK). She has an expertise in treating skin diseases such as acne, pigmentation, dandruff, nail and hair disorders, psoriasis, pemphigus to name a few. She is also known for regular online video consultations and is a published dermatology researcher with keen interest in latest global dermatology trends.
Book Appointment