NEPHROLOGIST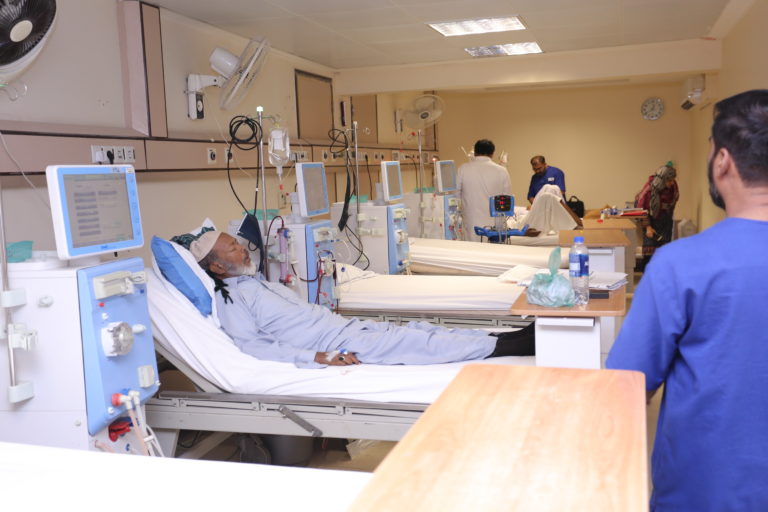 We have established a dedicated Nephrology unit headed by experienced Nephrologists and 24/7 Dialysis services. The Nephrology department at MMI Hospital provides a broad range of diagnostic and therapeutic services to patients. Our Nephrologists are expert in dealing with the diagnosis and treatment of acute kidney injury, chronic kidney diseases related to diabetes/hypertension/kidney stone, nephrotic syndrome, dialysis and dialysis related complications.
Weekly Available Specialist
Full Time
Dr. Abdul Rehman Qureshi
NEPHROLOGIST
Timings
09:00 AM to 12:00 PM, 08:00 PM to 09:00 PM (Mon,Wed,Fri)
03:00 PM to 05:00 PM (Tue)
09:00 AM to 12:00 PM (Thu)
09:00 AM to 12:00 PM (Sat)

Profile
Expert in dealing with dialysis, chronic kidney disease, acute kidney disease, kidney stone disease , electrolyte imbalance, complications of diabetes and hypertension with kidney disease, kidney disease in cardiac patients.
Book Appointment
Part Time
Dr. Mahjabeen Yaseen
NEPHROLOGIST
Timings
03:00 PM to 04:30 PM (Thu,Sat)

Book Appointment